Model-based collaborative for professionalism of sports and health physical education teachers in Indonesia?
Keywords:
Model-based collaborative, teacher development, teacher profesionalism
Abstract
Enhancing teachers' professionalism has been a challenge and the policy researchers are responding to this issue by providing teacher development program. Some ideas and model for development teachers' professionalism have been advocated by preliminary studies. However, there is a lack of empirical studies that focusing on the development model as it linearly affects to teachers' development. This study aims to implement and evaluate a model-based collaborative for sports and health physical education teachers in Indonesia. This study elaborated both a mixed-methods approach to gain a deeper understanding for this phenomenon. The findings indicate that the coaching model has been revised so that it can be accurately and easily understood and feasible to apply. Second, in a process, the coaching model can be applied smoothly and efficiently, is perceived positively by the teacher, and can increase teacher motivation to participate in the coaching process. Lastly, the application of the coaching model can improve the cognitive abilities of teachers, and is proven to be practically applicable to improve teacher professionalism in carrying out learning.
Downloads
Download data is not yet available.
References
Abdillah, R., Sulaiman, S., & Rumini, R. (2019). Program Evaluation Work Group Teacher Physical Education Sports and Health Primary Schools in Alian District Kebumen Regency. Journal of Physical Education and Sports, 8(6), 204-208.
André, M., Vidoni, C., & Fitzgerald, H. (2021). Blended professional development in physical education: merging long-distance with face-to-face ongoing support. Journal of Physical Education and Sport, 21(2), 956-965.
Beddoes, Zack., Prusak, Keven A., & Hall, Amber. (2014). Overcoming marginalization of physical education in America's schools with professional learning communities. Journal of Physical Education, Recreation & Dance. 85(4), 21-27.
Bores-García, D., Hortigüela-Alcalá, D., Fernandez-Rio, F. J., González-Calvo, G., & Barba-Martín, R. (2021). Research on cooperative learning in physical education: Systematic review of the last five years. Research quarterly for exercise and sport, 92(1), 146-155.
Bulakh, V., Shandruk, S., Akhmetshin, E., Nogovitsina, O., Panachev, V., LegotkinÐ, L., & Ponomarev, N. (2019). Professional training of teachers in the united states as an example for improving the professionalism and competence of pedagogues in ukraine. Space and Culture, India, 7(2), 101-111.
Cohen, J., Wong, V., Krishnamachari, A., & Berlin, R. (2020). Teacher coaching in a simulated environment. Educational Evaluation and Policy Analysis, 42(2), 208-231.
Creswell, J. W., & Clark, V. L. P. (2017). Designing and conducting mixed methods research. Sage publications.
Gaion, P., Milistetd, M., Santos, F., Contreira, A., Arantes, L., & Caruzzo, N. (2020). Coaching positive youth development in Brazil: Recommendations for coach education programs. International Sport Coaching Journal, 1(aop), 1-7.
Garcés, Angela Yicely Castro., & Granada, Liliana Martínez. (2016). The role of collaborative action research in teachers' professional development. Profile. 18(1), 39-54
Imron, A., Wiyono, B. B., Hadi, S., Gunawan, I., Abbas, A., Saputra, B. R., & Perdana, D. B. (2020, November). Teacher Professional Development to Increase Teacher Commitment in the Era of the Asean Economic Community. In 2nd Early Childhood and Primary Childhood Education (ECPE 2020)(pp. 339-343). Atlantis Press.
Kemmis, Stephen, McTaggart, Robin & Nixon, Rhonda. (2014). The Action Research Planner. Doing Critical Participatory Action Research. London: Springer.
Kusumawardhani, P. N. (2017). Does teacher certification program lead to better quality teachers? Evidence from Indonesia. Education Economics, 25(6), 590-618
La Vine, Mary E. & Bechtel, Pamela (2015). All for One and One for All: A Collaborative Approach to Professional Development. Journal of Physical Education and Sports Management. Vol. 2, No. 1, pp. 71-89.
Legrain, P., Escalié, G., Lafont, L., & Chaliès, S. (2019). Cooperative learning: a relevant instructional model for physical education pre-service teacher training?. Physical Education and Sport Pedagogy, 24(1), 73-86.
Miles, Matthew B., Huberman, Michael A., & Saldana, Johnny. (2014). Qualitative data analysis: a methods sourcebook. Third edition. Arizona: SAGE Publications, Inc.
Miller, Andrew., Eather, Narelle., Gray, Shirley., Sproule, John., Williams, Cheryl,. Gore, Jennifer,. & Lubans, David. (2017). Can continuing professional development utilizing a game-centred approach improve the quality of physical education teaching delivered by generalist primary school teachers?. European Physical Education Review. 23(2), 171-195.
Pratama, C. Y. A., & Sukarmin, Y. (2019). The relationship of teacher certification, work motivation, and the working period with the performance of physical education teachers of elementary schools. Journal of Education, Health and Sport, 9(4), 110-123.
Richards, K., Andrew, R., & Wilson, Wesley J. (2012). Quality assurance in physical education. Strategies: A Journal for Physical and Sport Educators. 25(7), 36-37.
Robinson, D. B., Randall, L., & Barrett, J. (2018). Physical literacy (mis) understandings: What do leading physical education teachers know about physical literacy?. Journal of Teaching in Physical Education, 37(3), 288-298.
Wiyono, Bambang Budi., Kusmintardjo., dan Supriyanto, Ahmad. (2014). "Grand Design Model Pembinaan Profesional Guru Berbasis Determinan Kinerja Guru." Jurnal Ilmu Pendidikan. Vol. 20. No. 2, pp. 165-175.
Yildizer, G., Yilmaz, I., Solmaz, D. Y., Simsek, D., & Uçar, D. E. (2018). Attitudes of Teacher Candidates Studying in Physical Education and Alternative Teacher Certification Programs towards Teaching Profession. Universal Journal of Educational Research, 6(11), 2641-2646.
Yinfu, Y. (2017). Concepts and policy innovations in the national education plan. Chinese Education & Society, 50(3), 142-161.
Al Mamun, M. A., Lawrie, G., & Wright, T. (2020). Instructional design of scaffolded online learning modules for self-directed and inquiry-based learning environments. Computers & Education, 144, 103695.
Othman, N., & Yee, C. S. (2015). Empowering teaching, learning, and supervision through coaching in action research. Journal of Management Research, 7(2), 98.
Preece, S., & Bullingham, R. (2020). Gender stereotypes: the impact upon perceived roles and practice of in-service teachers in physical education. Sport, Education and Society, 1-13.
Vural, M., & Çoruh, Y. (2019). The Effect of Students of Sports Management and Coaching Education Department on Entrepreneurial Tendencies of Career Plans. International Journal of Evaluation and Research in Education, 8(2), 351-355.
Knight, J. (2019). Instructional coaching for implementing visible learning: A model for translating research into practice. Education Sciences, 9(2), 101.
Keshmiri, F., Rezai, M., Mosaddegh, R., Moradi, K., Hafezimoghadam, P., Zare, M. A., ... & Shirazi, M. (2017). Effectiveness of an interprofessional education model based on the transtheoretical model of behaviour change to improve interprofessional collaboration. Journal of interprofessional care, 31(3), 307-316.
Suherman, A., Supriyadi, T., & Cukarso, S. H. I. (2019). Strengthening national character education through physical education: An action research in Indonesia. International Journal of Learning, Teaching and Educational Research, 18(11), 125-153.
Alonzo, R. P. (2019, November). Education and national development: Some economic perspectives. In If we're so smart, why aren't we rich?: essays on education & economic success/Arsenio M. Balisacan...[et al.], Manila: Congressional Oversight Committee on Education, Congress of the Republic of the Philippines, c1995..
Yoda, I. K., & Tisna, G. D. (2021, July). The Effectiveness of Physical Education in Elementary Schools Assessed from the Physical Fitness and Obesities of Elementary School Students. In 4th International Conference on Sports Sciences and Health (ICSSH 2020) (pp. 54-57). Atlantis Press.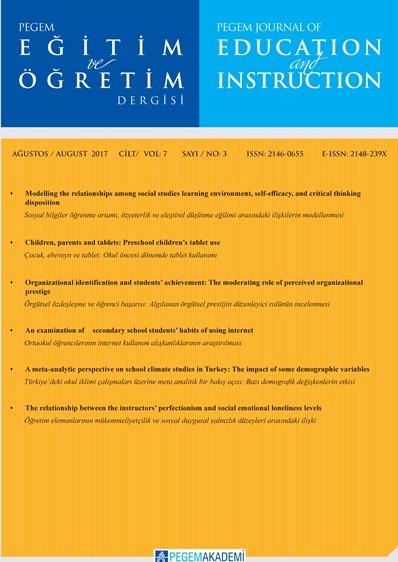 Downloads
How to Cite
Mu'arifin, M., Nurhasan, N., & Suroto, S. (2022). Model-based collaborative for professionalism of sports and health physical education teachers in Indonesia?. Pegem Journal of Education and Instruction, 12(2), 10–17. https://doi.org/10.47750/pegegog.12.02.02
License
Copyright (c) 2022 Pegem Journal of Education and Instruction
This work is licensed under a Creative Commons Attribution-NonCommercial 4.0 International License.
Attribution — You must give appropriate credit, provide a link to the license, and indicate if changes were made. You may do so in any reasonable manner, but not in any way that suggests the licensor endorses you or your use.
NonCommercial — You may not use the material for commercial purposes.
No additional restrictions — You may not apply legal terms or technological measures that legally restrict others from doing anything the license permits.