Raising independent-learning awareness: An action research in dance practice course in Indonesia
Keywords:
self-evaluation, self-directed learning, daily assessments, dance practice, awareness learning
Abstract
Students' independent-learning awareness in dance practice course in Indonesia tends to be weak. Most students only do learning during class meetings with their lecturers. This research aims to raise students' awareness of independent learning in dance practice course by optimizing daily assessments needed by students as the basis for self-evaluation in conducting learning outside class hours. Lecturer evaluation notes in this daily assessment format were given to students to be used as a reference in improving the weaknesses of each student's ability to master the course material of each meeting. This research was conducted with an action research design that implements seven stages of critical and reflective learning in a series of three main stages in action research, namely pre-action, action, and post-action. The participants were 37 students at a university in West Java, Indonesia. The research results showed that students in the dance study program did not yet have high awareness of independent learning. This learning condition has a largely influenced the mastery of the keurseus dance material given in the course. However, through action research, we provided treatment to improve students' learning methods so that their abilities can be further improved by applying several critical-reflective steps. The results of this research illustrate the effectiveness of teamwork in finding learning solutions for students in finding effective learning rhythms outside of class hours.
Downloads
Download data is not yet available.
References
Aga, F. J. (2017). Motivating and/or de-motivating environments to do action research: the case of teachers of English as a foreign language in Ethiopian universities. Educational Action Research, 25(2), 203–222. https://doi.org/10.1080/09650792.2016.1168310
Bakka, E., & Karoblis, G. (2010). Writing a dance: epistemology for dance research. Yearbook for Traditional Music, 42, 167–193.
Banegas, D. L. (2012). Identity of the teacher-researcher in collaborative action research: Concerns reflected in a research journal. Profile Issues in TeachersProfessional Development, 14(2), 29–43.
Banegas, D., Pavese, A., Velázquez, A., & Vélez, S. M. (2013). Teacher professional development through collaborative action research: Impact on foreign English-language teaching and learning. Educational Action Research, 21(2), 185–201.
Beach, P. (2017). Self-directed online learning: A theoretical model for understanding elementary teachers' online learning experiences. Teaching and Teacher Education, 61, 60–72.
Beishuizen, J., & Steffens, K. (2011). A conceptual framework for research on self-regulated learning. In Self-regulated learning in technology enhanced learning environments (pp. 1–19). Brill Sense.
Benedict, N., Schonder, K., & McGee, J. (2013). Promotion of self-directed learning using virtual patient cases. American Journal of Pharmaceutical Education, 77(7), 1-9.
Cazan, A.-M., & Schiopca, B.-A. (2014). Self-directed learning, personality traits and academic achievement. Procedia-Social and Behavioral Sciences, 127, 640–644.
CAZAN, A.-M., & Stan, M. M. (2015). Self-directed learning and academic adjustment at Romanian students. Romanian Journal of Experimental Applied Psychology, 6(1), 10-20.
Chandler, J. (2012). Work as dance. Organization, 19(6), 865–878. https://doi.org/10.1177/1350508411433669
Chou, P.-N. (2012). The relationship between engineering students self-directed learning abilities and online learning performances: A pilot study. Contemporary Issues in Education Research (CIER), 5(1), 33–38.
Chou, P.-N., & Chen, W.-F. (2008). Exploratory study of the relationship between self-directed learning and academic performance in a web-based learning environment. Online Journal of Distance Learning Administration, 11(1).
Chugh, S., & Hancock, P. (2009). Networks of aestheticization: The architecture, artefacts and embodiment of hairdressing salons. Work, Employment and Society, 23(3), 460–476.
Creswell, J. W. (2013). Educational research: Planning, conducting, and evaluating. W. Ross MacDonald School Resource Services Library.
Desrochers, M., Zhang, J., Caron, S., & Steinmiller, J. (2019). An experimental comparison of the effect of teacher versus self-evaluation/self-reflection feedback on college students' behavioral observation skills. Journal of Behavioral Education, 28(2), 258–274.
du Toit-Brits, C., & van Zyl, C.-M. (2017). Self-directed learning characteristics: making learning personal, empowering and successful. Africa Education Review, 14(3–4), 122–141.
Edwards, E., & Burns, A. (2016). Action research to support teachers' classroom materials development. Innovation in Language Learning and Teaching, 10(2), 106–120. https://doi.org/10.1080/17501229.2015.1090995
Gamboni, V. (2017). Developing academic librarians' skills in e-book services through Participatory Action Research. Information and Learning Science.
Gibbons, M. (2003). The self-directed learning handbook: Challenging adolescent students to excel. John Wiley & Sons.
Gibbs, J. C., & Taylor, J. D. (2016). Comparing student self-assessment to individualized instructor feedback. Active Learning in Higher Education, 17(2), 111–123.
Griesbaum, J., & Görtz, M. (2010). Using feedback to enhance collaborative learning: an exploratory study concerning the added value of self-and peer-assessment by first-year students in a blended learning lecture. International Journal on E-Learning, 9(4), 481–503.
Harmon, B. V, Reed, A. N., Rogers, R. R., Marshall, M. R., Pederson, J. A., Williams, T. D., & Ballmann, C. G. (2020). Differences in balance ability and motor control between dancers and non-dancers with varying foot positions. Journal of Functional Morphology and Kinesiology, 5(3), 54.
Heil, D. (2005). The internet and student research: Teaching critical evaluation skills. Teacher Librarian, 33(2), 26.
Knowles, M. S. (1975). Self-directed learning: A guide for learners and teachers.
Lai, C. (2015). Modeling teachers' influence on learners' self-directed use of technology for language learning outside the classroom. Computers & Education, 82, 74–83.
Lampert, M. (2012). Improving Teaching and Teachers: A "Generative Dance"? Journal of Teacher Education, 63(5), 361–367. https://doi.org/10.1177/0022487112447111
Lange, R. (1983). Anthropology and dance scholarship. Dance Research, 1(1), 108–118.
Laskowski, L. (2016). Google Forms and Sheets for library gate counts. Journal of Access Services, 13(3), 151–158.
Lawler, L. B. (1964). The dance in ancient Greece. Adam & Charles Black London.
Leenknecht, M., Wijnia, L., Köhlen, M., Fryer, L., Rikers, R., & Loyens, S. (2021). Formative assessment as practice: the role of students' motivation. Assessment & Evaluation in Higher Education, 46(2), 236–255. https://doi.org/10.1080/02602938.2020.1765228
McMillan, J. H., & Schumacher, S. (1984). Research in education: A conceptual introduction. Little, Brown.
Mora, A. S. (2011). El cuerpo en la danza desde la antropología. Universidad Nacional de La Plata.
Morris, T. H. (2019). Adaptivity through self-directed learning to meet the challenges of our ever-changing world. Adult Learning, 30(2), 56–66.
Mostofo, J., & Zambo, R. (2015). Improving instruction in the mathematics methods classroom through action research. Educational Action Research, 23(4), 497–513. https://doi.org/10.1080/09650792.2015.1019903
Nelson, E., & Dodd, W. (2017). Collaborating for community food security: Emerging scholar participation in a community–university partnership. Action Research, 15(4), 402–423.
Oakes, T. (2020). Instructional Designers' Strategies for Online Activities Enhancing Self-Directed Learning: Basic Qualitative Study. Capella University.
Perry, R. (2012). Facilitated action research: enhancing the teaching of classroom drama. ALAR: Action Learning and Action Research Journal, 18(1), 5–34.
Phillips, C. (2005). Stability in dance training. Journal of Dance Medicine & Science, 9(1), 24–28.
Richard, V., & Bélanger, M. (2018). Accepting Research: Teachers' Representations of Participation in Educational Research Projects. International Journal of Educational Methodology, 4(2), 61–73.
Risner, D. (2010). Dance education matters: Rebuilding postsecondary dance education for twenty-first century relevance and resonance. Arts Education Policy Review, 111(4), 123–135.
Robins, J. (2015). Action Research Empowers School Librarians. School Library Research, 18.
Song, L., & Hill, J. R. (2007). A conceptual model for understanding self-directed learning in online environments. Journal of Interactive Online Learning, 6(1), 27–42.
Suherman, A., Supriyadi, T., & Cukarso, S. H. I. (2019). Strengthening national character education through physical education: An action research in Indonesia. International Journal of Learning, Teaching and Educational Research, 18(11), 125–153.
Sumantri, M. S., Prayuningtyas, A. W., Rachmadtullah, R., & Magdalena, I. (2018). The Roles of Teacher-Training Programs and Student Teachers' Self-Regulation in Developing Competence in Teaching Science. Advanced Science Letters, 24(10), 7077–7081.
Tang, J. T., Sung, Y. T., & Chang, K. E. (2016). Action research on the development of Chinese communication in a virtual community. Computer Assisted Language Learning, 29(5), 942–967. https://doi.org/10.1080/09588221.2015.1113184
Tekkol, İ. A., & Demirel, M. (2018). An investigation of self-directed learning skills of undergraduate students. Frontiers in Psychology, 9, 2324.
Timothy, T., Chee, T. S., Beng, L. C., Sing, C. C., Ling, K. J. H., Li, C. W., & Mun, C. H. (2010). The self-directed learning with technology scale (SDLTS) for young students: An initial development and validation. Computers & Education, 55(4), 1764–1771.
Urban, K., & Urban, M. (2019). Improving the accuracy of the self-evaluation during on-screen self-regulated learning through calibration feedback. INTED2019 Proceedings, 9002–9007.
Williams, B. L. (2020). Key Pedagogical Practices for Formative Assessment in Higher Education.
Witz, A., Warhurst, C., & Nickson, D. (2003). The labour of aesthetics and the aesthetics of organization. Organization, 10(1), 33–54.
Yan, Z., & Brown, G. T. L. (2017). A cyclical self-assessment process: Towards a model of how students engage in self-assessment. Assessment & Evaluation in Higher Education, 42(8), 1247–1262.
Yasmin, M., & Sohail, A. (2017). Realizing learner autonomy in Pakistan: EFL teachers' beliefs about their practices. International Journal of English Linguistics, 8(2), 153–162.
Yousefy, A., & Gordanshekan, M. (2011). A review on development of self-directed learning. Iranian Journal of Medical Education, 10(5), 776–783.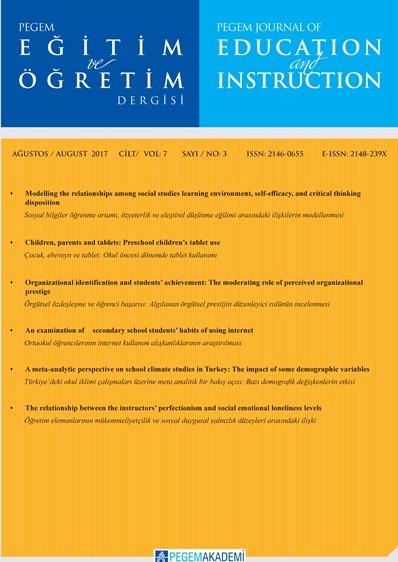 Downloads
How to Cite
Budiman, A., Nugraheni, T., Sabaria, R., Julia, J., & Purnomo, P. (2022). Raising independent-learning awareness: An action research in dance practice course in Indonesia. Pegem Journal of Education and Instruction, 12(2), 133–142. https://doi.org/10.47750/pegegog.12.02.13
License
Copyright (c) 2022 Pegem Journal of Education and Instruction
This work is licensed under a Creative Commons Attribution-NonCommercial 4.0 International License.
Attribution — You must give appropriate credit, provide a link to the license, and indicate if changes were made. You may do so in any reasonable manner, but not in any way that suggests the licensor endorses you or your use.
NonCommercial — You may not use the material for commercial purposes.
No additional restrictions — You may not apply legal terms or technological measures that legally restrict others from doing anything the license permits.